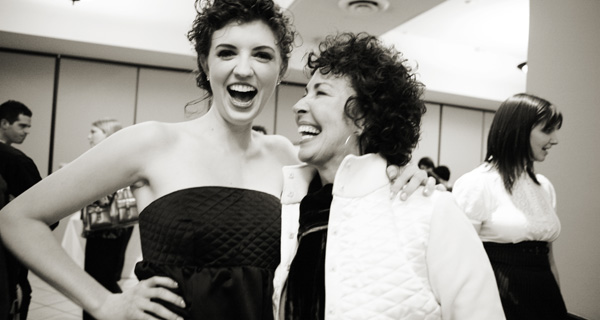 October 14th, 2007 - CFF Wraps Up Fashion Focus Chicago
"Whose Design Is It Anyway?"
When: Sunday, October 14th ,11 am to 1 pm
Where: Bella Lounge
1212 North State Parkway (Division & State Street )
The Future of Chicago Fashion 2008 competition finalists will be announced
Join a fascinating panel discussion on fashion business development and the value of intellectual  property protection and licensing.
Esther Barron
Clinical Assistant Professor at the Northwestern University School of Law Bluhm Legal Clinic's Small Business Opportunities Center and Co-founder of
Elezar, LLC, a high-end handbag company targeting high-end boutiques and department stores.
Anna Cashman
Anamaria Cashman is Assistant Counsel at Playboy Enterprises, Inc.  She manages Playboy's intellectual property protection group and is responsible for the protection of the company's extensive trademark, domain name and copyright portfolio; including management of Playboy's worldwide anti-counterfeiting program and overseeing the prosecution and maintenance of Playboy's trademark portfolio.
Stacie Hartman
Partner at Schiff Hardin, LLP, she has litigated cases involving intellectual property issues, such as trade dress infringement and
non-compete covenants, as well as other complex commercial litigation in federal and state courts.
Introductory Speaker : Melissa Gamble, Director of Fashion Arts and Events, Department of Cultural Affairs, City of Chicago . 
Moderator : Sandra Aya Enimil, Scholarship Chair of the Chicago Fashion Foundation.  She is also an Attorney and Intellectual Property Manager at the Chicago Defender Newspaper.